Mountaineering just isn't the type of sport you expect to have much mass appeal. Maybe it's the whole masochistic thing – the discomfort, or the cold, wet, fatigue, blisters, heights, early morning starts, etc. Nevertheless, hoards of climbers turn up each Mothers' Day to ascend Mt. St. Helens, making this the big public event of the mountaineering season.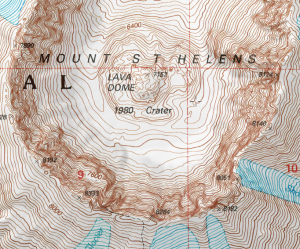 It's tradition to wear dresses on this particular day. I have now idea why, but that's what many people do, sometimes complete with sun hats with flowers in them, all put on over high performance climbing gear.
This was my third time to Mt. St. Helens and the second time we were successful in summiting (or "cratering" as the case may be). The mountain is not really technical, though having crampons and ice axes is a good idea. It's a fun, straightforward trip – I've heard much better in the snow than during the height of summer.
We usually make a base camp about 3 miles in, but one can easily do the entire climb in a day. There was remarkably little snow this year, which reinforced my decision to go on foot rather than on skis. In my experience, skis work on a narrower set of conditions than snowshoes. Although skis are great for the way down, I still think snowshoes are the most efficient way of getting from Point A to Point B if you're not sure what the conditions will be.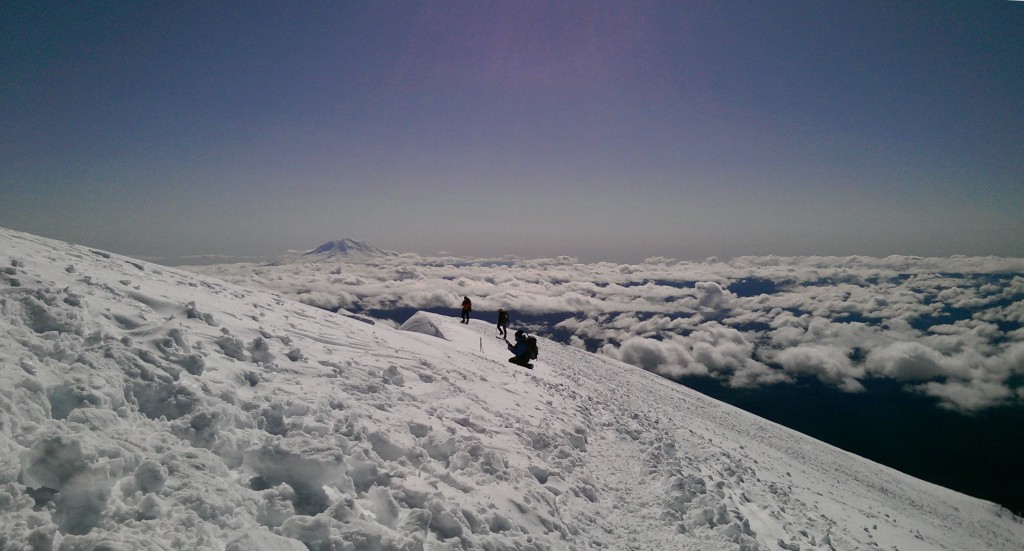 Nevertheless, for the second year in a row, we carried our snowshoes to base camp, left them for the climb, and carried them out again to the trailhead. Taking snowshoes often seems to ensure you won't encounter snow-shoeable snow.
One of the perks of the mountain are the views from the top. It gives you the feeling of being on of one of the big volcanoes without as much hardship as the others. Standing there makes you feel like you can look down to the entire state of Washington. You literally look down to the clouds, which gives the sensation of being in an airplane, though with both feet on the ground. All this makes for a fun trip without feeling totally blasted afterwards.
* Mike's extensive gallery of often spectacular mountaineering photography is here.