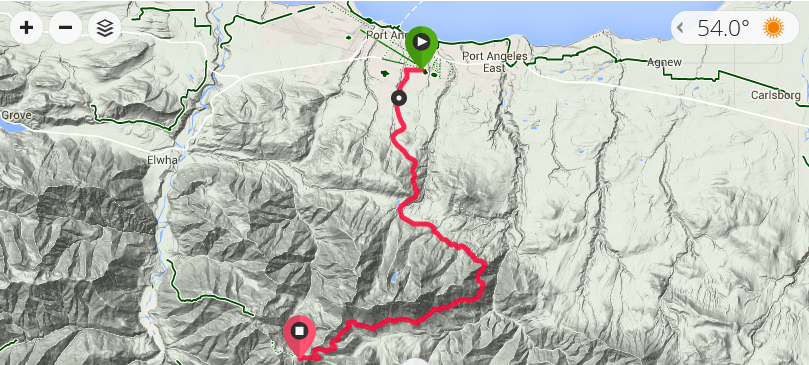 I think this is it – the most fun it's possible to have on a bike. Granted, I'm not a mountain biker and I haven't really been riding very long, but as far as I'm concerned, this is it. Going up and down Hurricane Ridge with no cars is just simply awesome.
I've only really been cycling for about 5 years. For me, the most intimidating part of either swimming, running, or cycling was biking up long grades. Since we moved to the Northwest, riding up Hurricane Ridge struck me as being one of the tougher local cycling routes. But since I've been biking to work regularly, up quite a number of hills, I've felt ready to tackle it for quite some time now, except for one thing: there are really no bike lanes on the route.


But one day each year, the road is closed to car traffic for the morning – from the entrance to the Olympic National Park all the way to the top. I only found out the day before, but it was just too tempting to pass up! The ride starts from the Peninsula Community College, which is about 5 miles below the Park entrance and is not closed to traffic, but since we got going at 7 AM, this really wasn't a factor.
I decided to ride my triathlon bike rather than my commuter road bike to see how it did going up long grades. The gearing is a bit higher and it's definitely less maneuverable, but it was no problem at all. I think I really benefited from the low weight as well.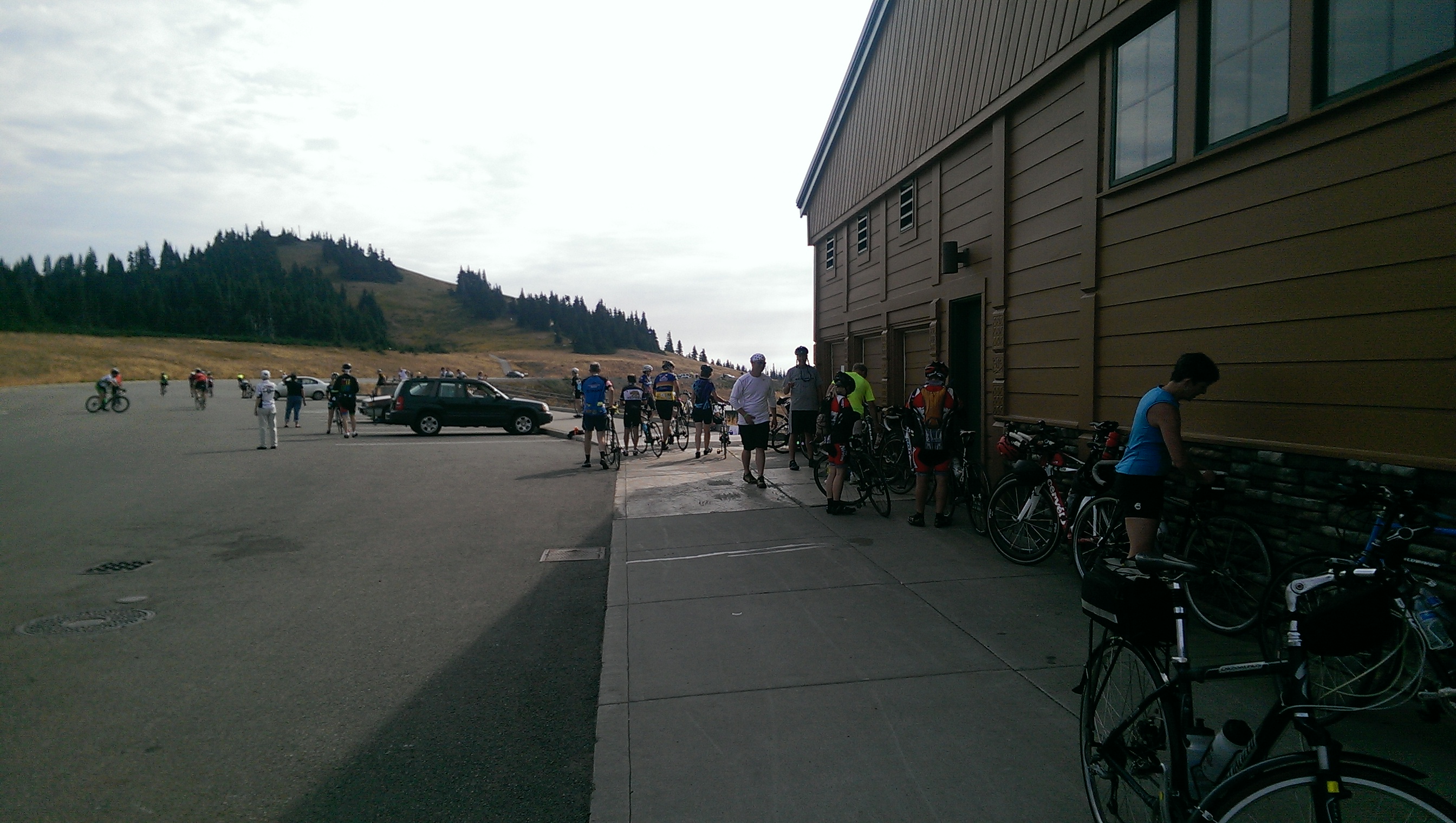 In fact, the most difficult part of the entire ride is getting to the gate – it's the steepest grade. But here's the thing – it really wasn't that bad! I got to the gate feeling great and we started up – 12 or so miles of spectacular scenery up a winding road into the Olympic Mountains. Hurricane Ridge is one of those rare places where you can literally drive up into the alpine environment without enduring the standard hardship going up several thousand feet into the mountains.
The grade is actually very moderate (though it is pretty much strictly monotonic the entire way). There were a few pit-stops along the way for hydration and snacks, but really it was just an enjoyable, steady ride up to the top. My heart rate spent most of the time in Zone 2, which I think is a testament to all the hill work I do (by necessity) just getting to and from work. One hill right before my office, for example, regularly sends me well into Zone 5. Nothing like that going up Hurricane Ridge! Just pure fun…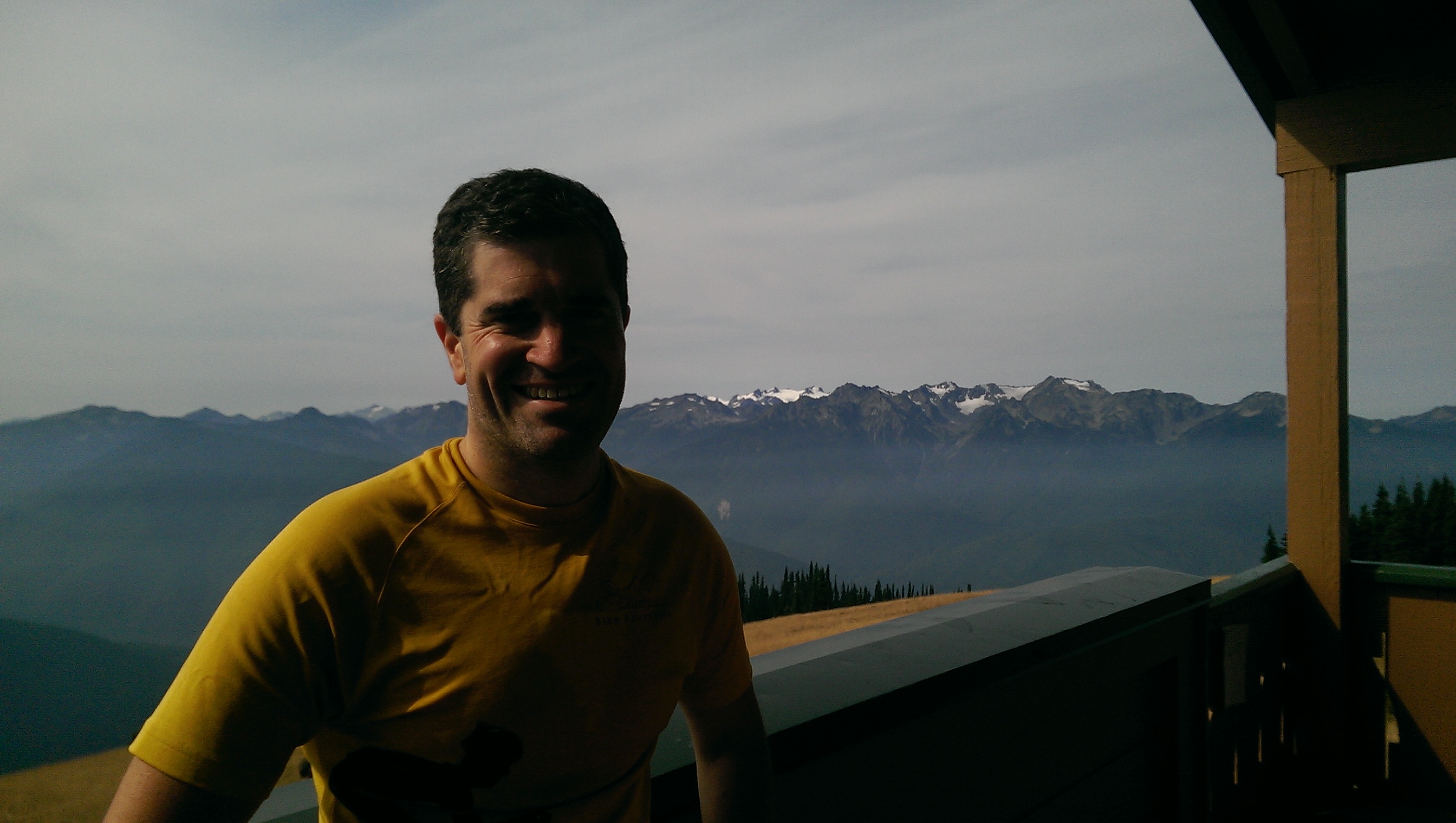 There's a small gathering at the top with more snacks and drinks – it was a bit strange being up there without tons of cars and tourists! After taking some photos (sadly, the least snow anybody can ever remember seeing up there), we started down.
That's really the fun part – I averaged about 30 miles per hour all the way back, which took a mere 37 minutes. It was so unbelievably cool – no cars to worry about, you could go as fast as you wanted, and the scenery was just beautiful! I definitely had to be a bit careful going around the numerous turns at speed – I'm just not used to riding that fast for that long. I was in the aero bars most of the time except for some of the scary turns, where I definitely was riding the brakes a bit. But the ride down alone makes the entire trip worthwhile!
For me, this was absolutely one of the highlights of the entire cycling season.