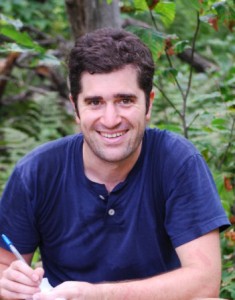 This is my personal blog.  I currently work at the Ferncliff Law Office, a boutique Seattle-based law firm focused on representing emerging tech companies. My practice centers on business law, seed and venture finance transactions, and corporate governance.
I previously worked at The Invention Science Fund – a Seattle-based investment fund dedicated to inventing valuable new technologies and bringing them to market via our spin-out companies. My work focused on business development, fund operations, and in-house technology development.
I previously worked at GreenLine Legal – a company I founded that developed software to apply machine learning techniques to the analysis of legal contracts.  Before that, I was an associate in the New York office of Cleary Gottlieb, where my practice focused on mergers and acquisitions, financing transactions, and securities.
Before joining Cleary, I obtained my JD from Harvard Law School, my MA from the Fletcher School of Law and Diplomacy, and my BA from Tufts University, where I majored in Physics, Mathematics and Political Science.  I was Fulbright Fellow to Nigeria before law school.
My hobbies include various hardware and software projects – I've built a home-brew vector network analyzer, a way to remotely turn on my computer using a Raspberry Pi, and a semi-autonomous robot controllable from anywhere with a web connection. I enjoy diving, surfing, triathlon, mountaineering, watching Great Courses lectures, and playing piano.